A few people have asked me where I got the baby games that we played at my Baby Shower (check out the full post from that special day here) . Truth be told, I looked on Pinterest, but couldn't find anything I liked, so I decided to design my own.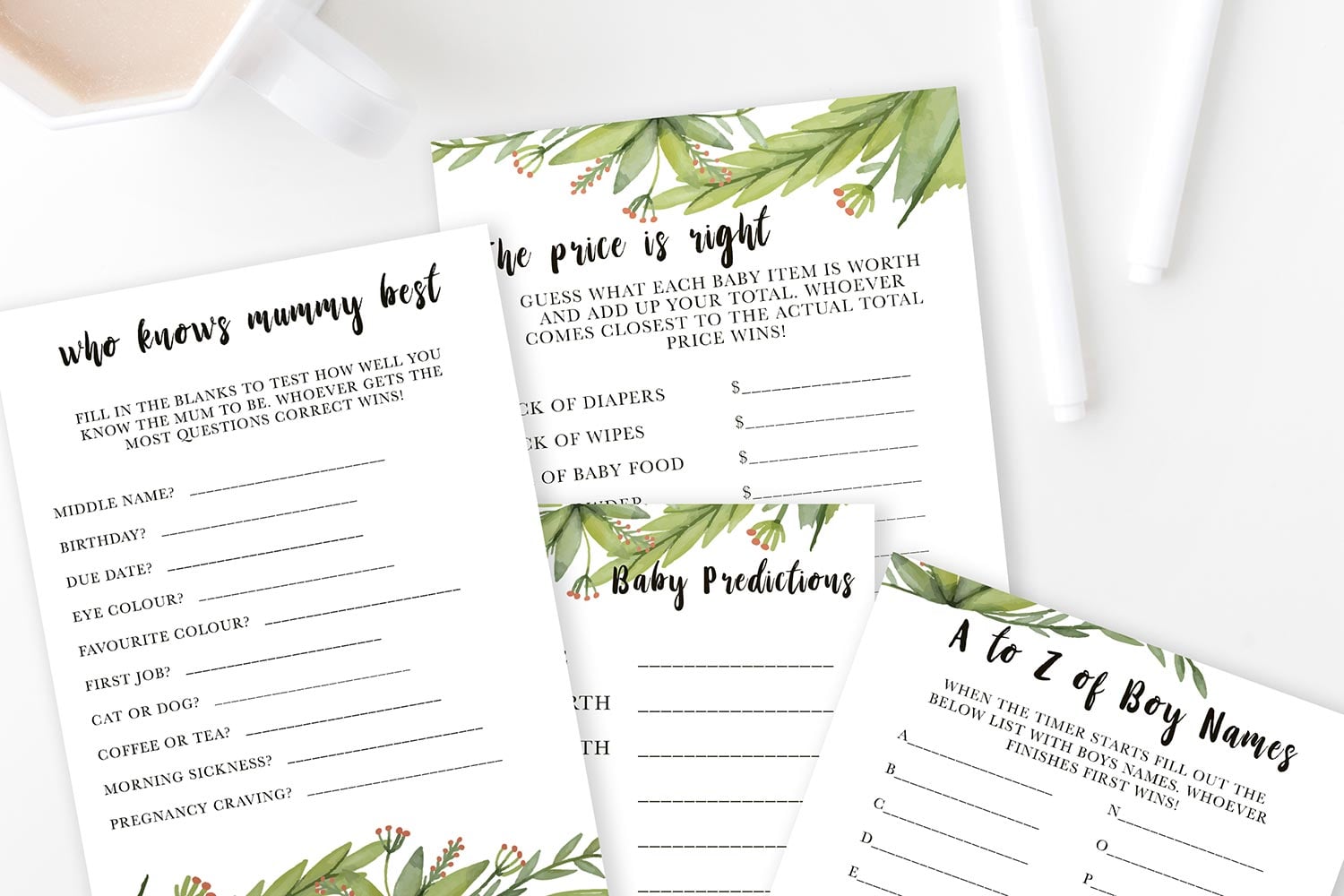 I figured, I might as well share the love if anyone would like to download them you can do so, freely, below.  I'll give you two options:
[1] To make things even easier, you can download the whole pack here.
[2] If you only want one, or some, of the games, you can download them individually below.
Who knows mummy best
This is a quiz like game, where guests have to answer a couple of questions about the mum-to-be and whoever gets the most answers correct wins.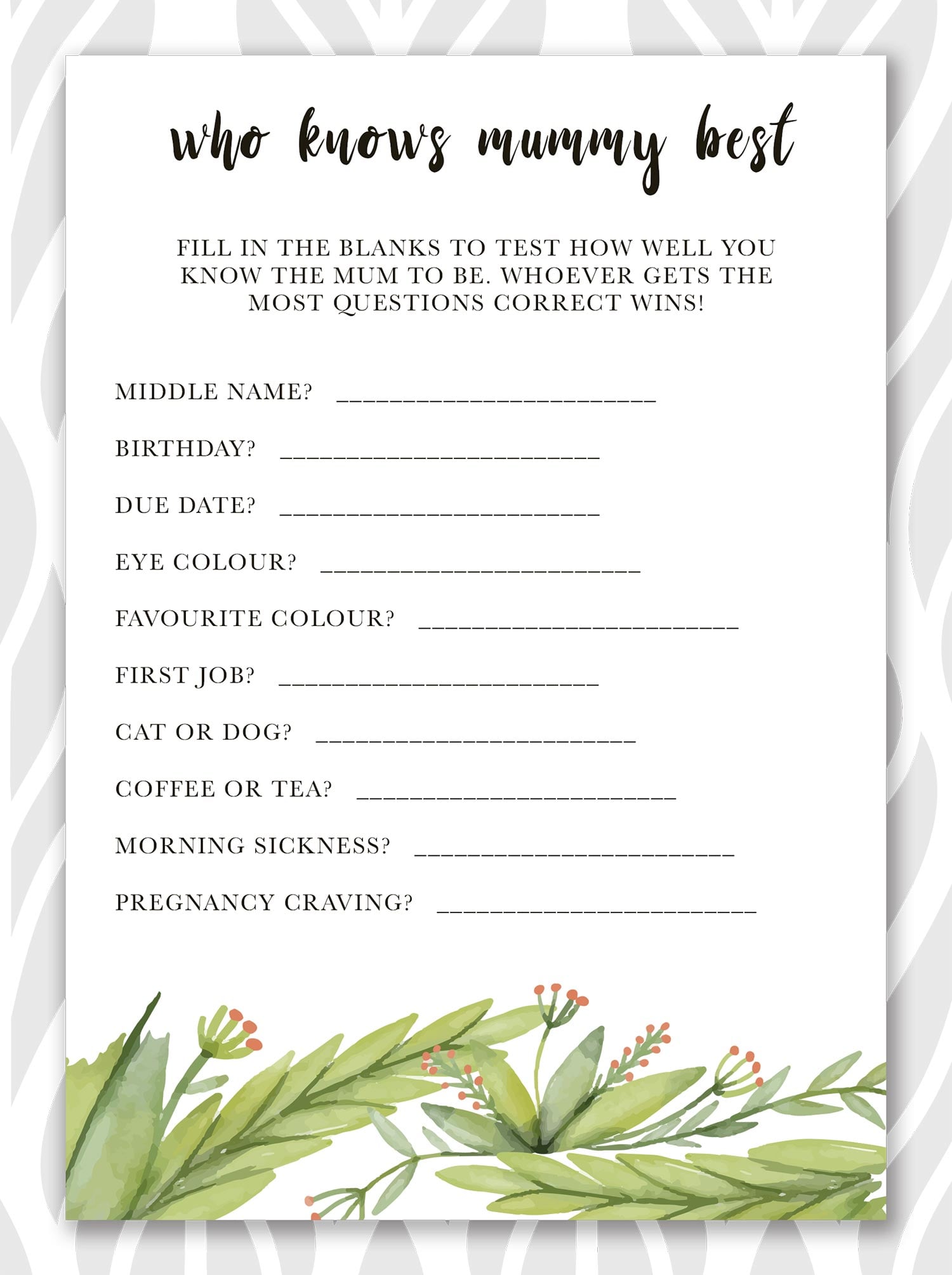 Baby Predictions
This is less of a "game" and more so a keepsake that will be fun to look back on once baby arrives. Simply ask guests to fill out their predictions and make sure they pop their name at the bottom so once bubs arrives you can look back at all the predictions and see who was closest!
A to Z of Baby Names 
This was probably my favourite game; and it's super simple. As soon as everyone has their paper, start the clock. Guests have to write down, as quickly as possible, one baby name starting with each letter of the alphabet. eg for boys: Andrew, Brandon, Cameron, Daniel… you get the point. I've created one for Boys and Girls!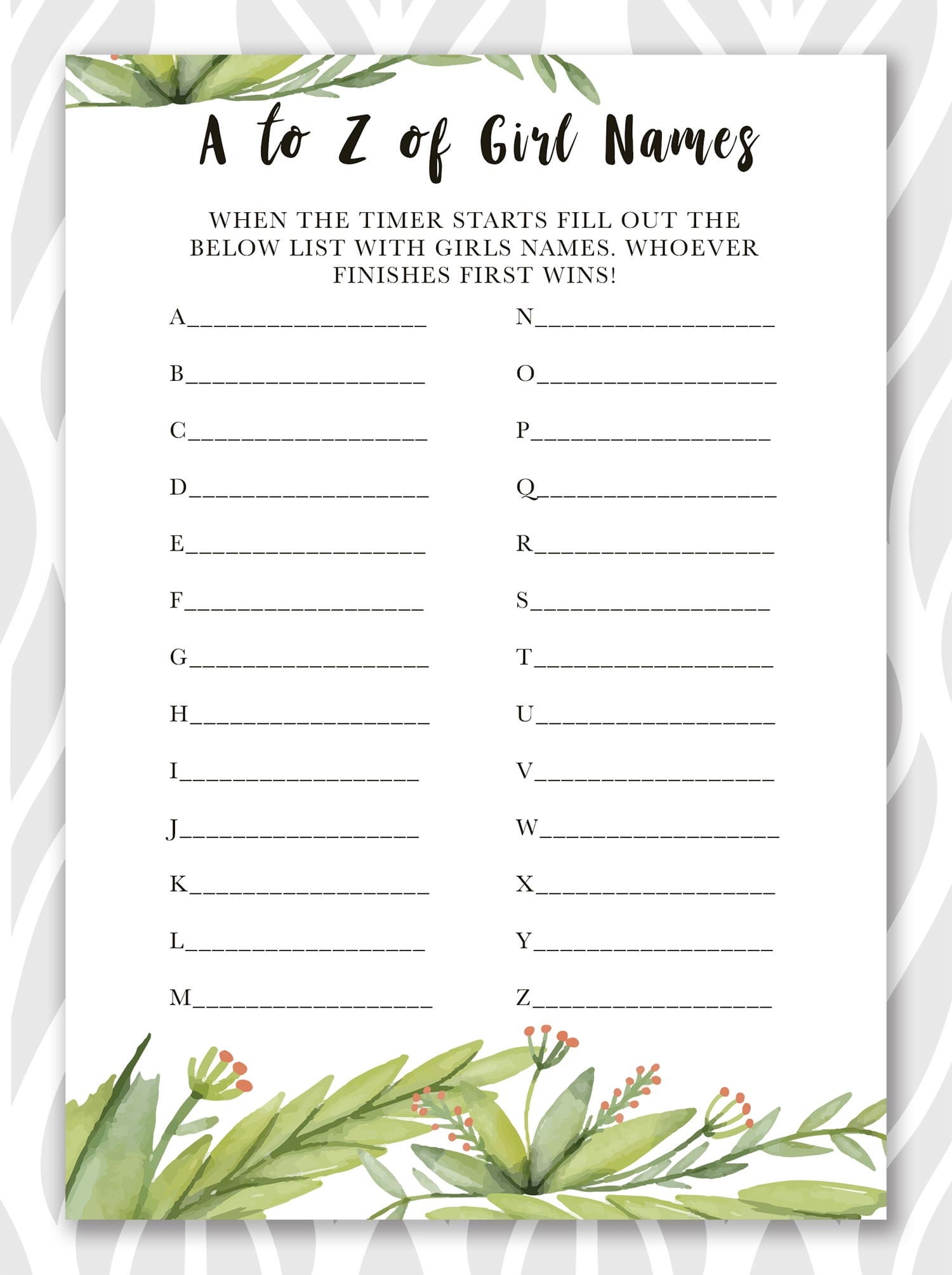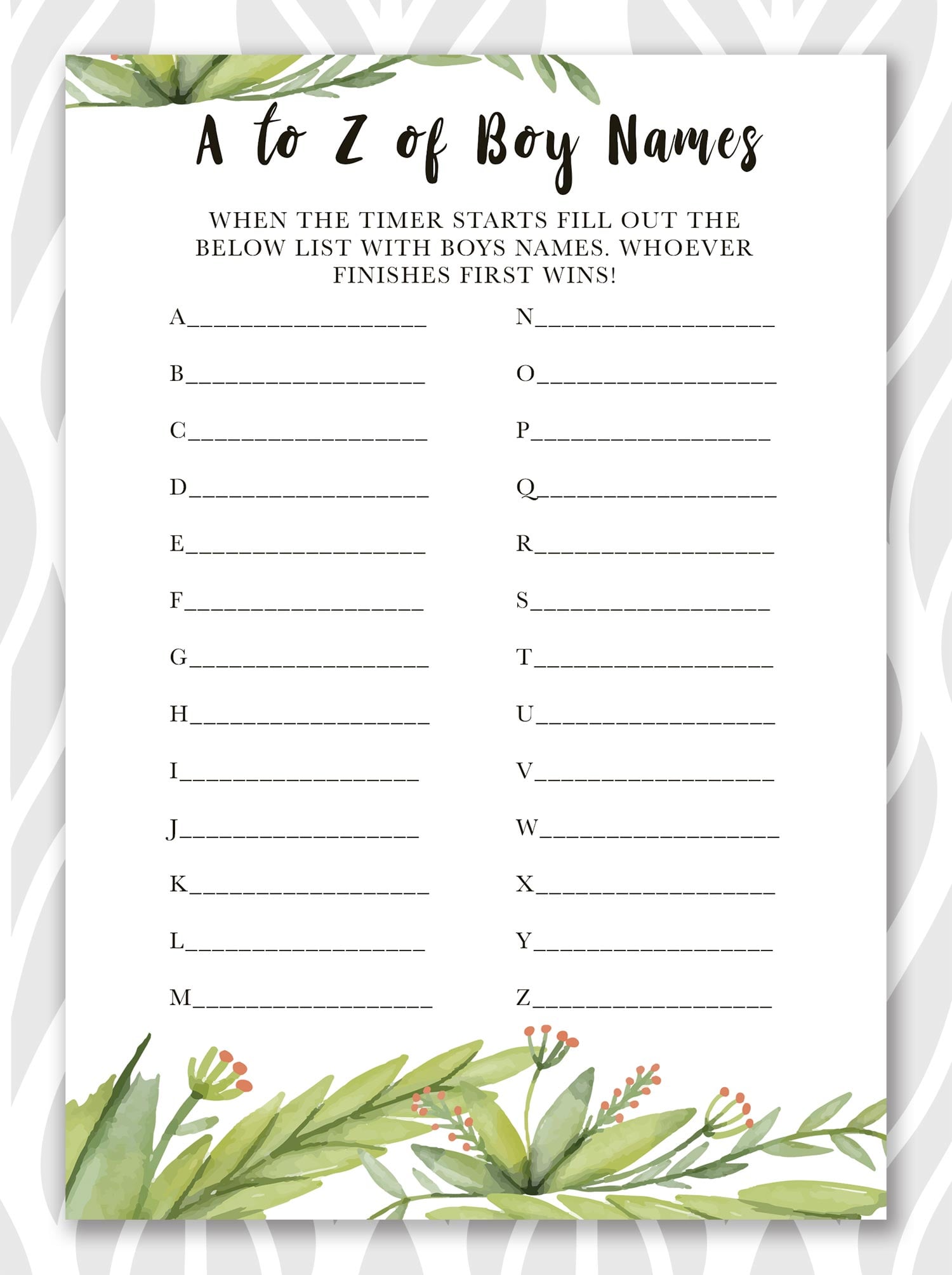 The Price is Right 
This game requires a little bit of pre-work before you can play it. Just google the prices of each of the items below, and then tally up the cost. Then, on the day when you play, ask guests to guess how much they think each item is worth, and then add up all their answers to get the total. Whoever's guess is closest to the overall price that you had from the pre-work, wins!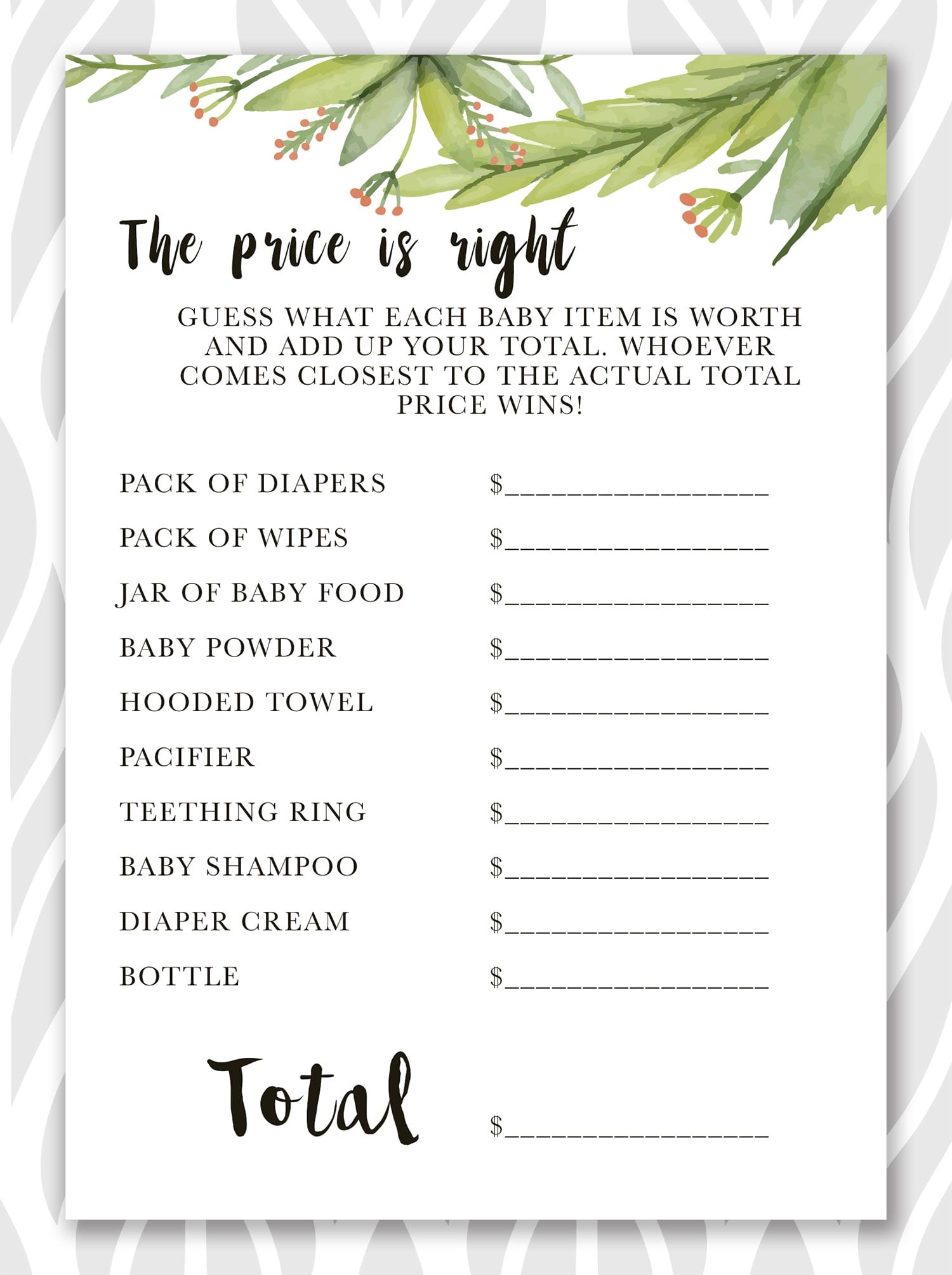 Bonus: Thank You Label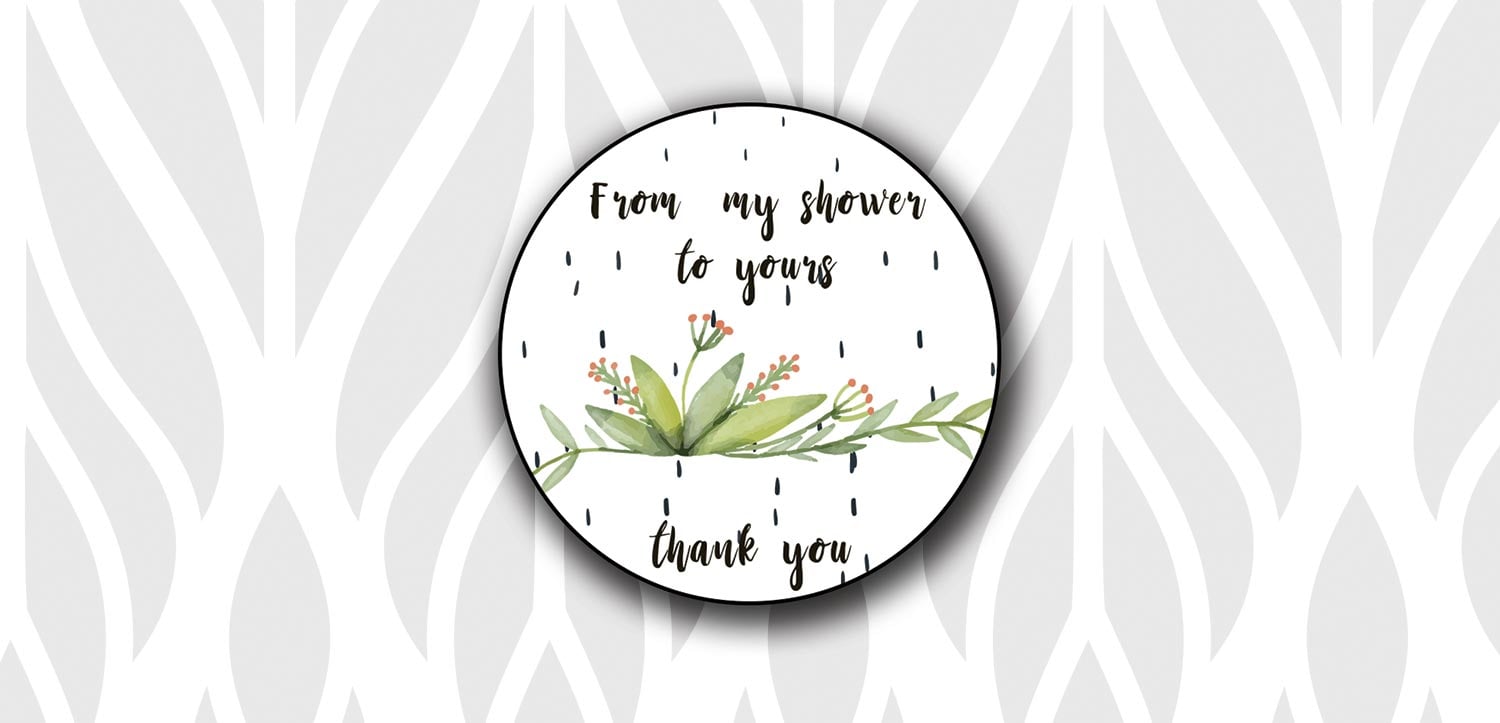 I created a Coconut Vanilla Sugar Scrub as a party favour for my guests. I thought I'd add the label as a printable here, in case you wanted to do the same. you just need to buy some white round labels from any craft/stationary store, download the template and insert the image in.
Below is a snap of how my labels turned out – I was super happy with these!! 
And that's it! If you do print off any of these games and play them, tag me on instagram (@megscronje) I'd LOVE to see how you used them! And congratulations on this very exciting time of your life!!
—————————————-
Vector Credits:
Grey Background
Leaves
Designed by Freepik.
—————————————-