THE BRIEF:
"Neutral Shampoo Product Photography"
Zoi Hair Care reached out earlier this year to get some fresh new content for their shampoo + conditioner range. Their brand is all about providing your hair with its best life and they create products with dedication and determination to supply all hair types with nothing but the best. They have a saying "it's a lifestyle" which I what I wanted to convert in their photos.
Zoi Hair Care were after some neutral-toned product photos that stand out with a wow factor.
I decided to keep things simple and use a lot of neutral and natural elements in the product photos. Things like coconuts, dried neutral foliage as well as the textures of the products themselves.
We kept the colour palette clean and I just LOVE how their shots turned out.
Creative Direction, Prop Styling, Set Design, Studio Photography, Editing, Background Replacement and Retouching
DELIVERABLES: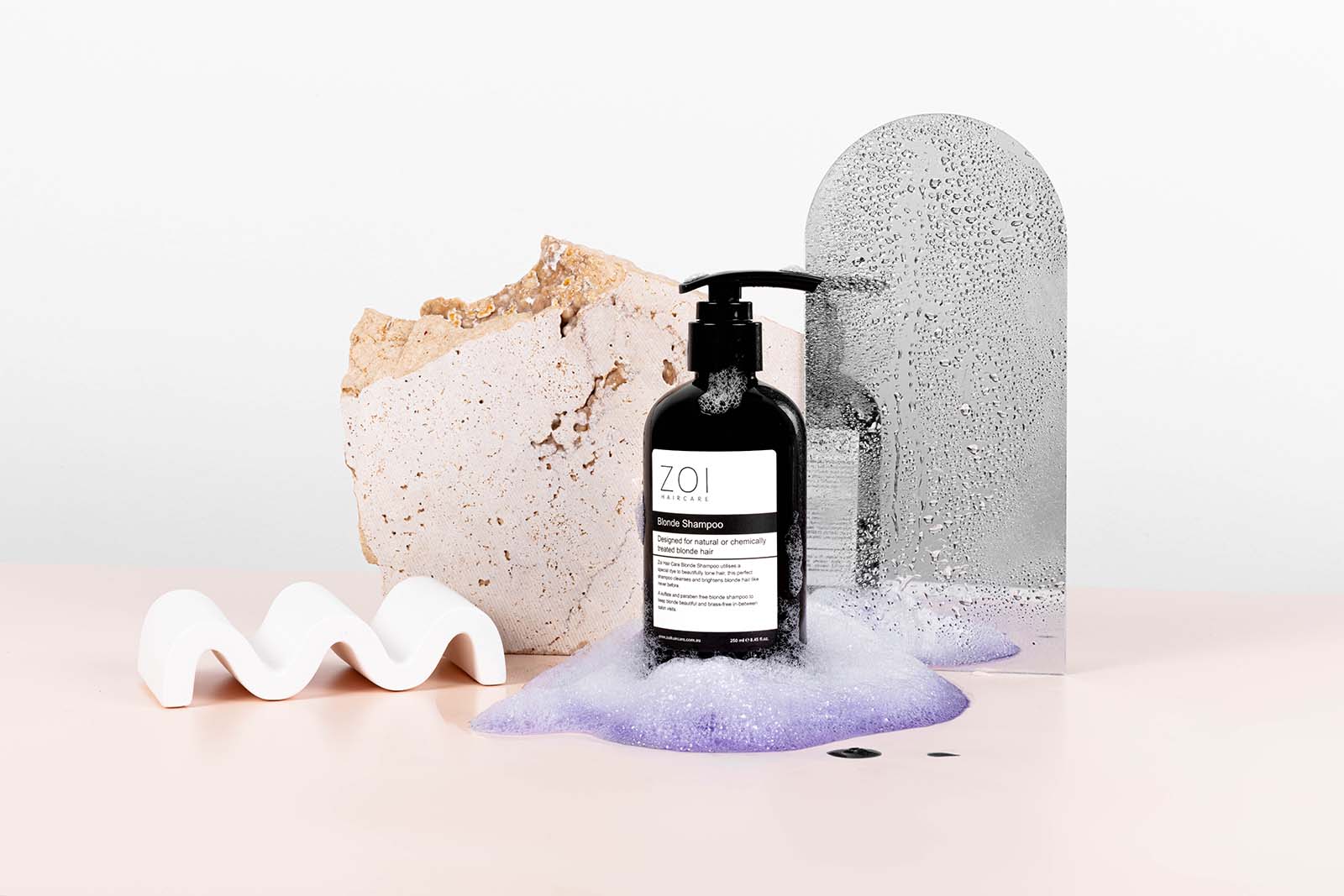 What do you think of these Neutral Shampoo Product Photos?
While bright and bold product photography is my JAM, I absolutely loved playing with neutrals and a clean aesthetic. That's what I love about product photography – it's all about capturing the brands essence in the images. It's telling a story through visuals, and getting creative with concepts that are true to each brand is so much fun. So if you're after some neutral Shampoo product photography I'd love to explore creating more work like this!
I share a tonne of behind the scenes on my Instagram page and I'd love to connect there – click here to check it out! 
Be sure to check out more of my portfolio below – it's always growing and changing! If you're after some creative product photos for your brand, definitely get in touch via the contact page! 
Like what you see? Why not check out the whole portfolio.
View My Services
Or Keep Exploring the Blog!